Step-by-step Training to Turn the Emails you Write into Social Posts
How to Ensure Your Writing Sounds like You While Being Helpful and On Brand
Learn How to Write Your Own Evergreen Emails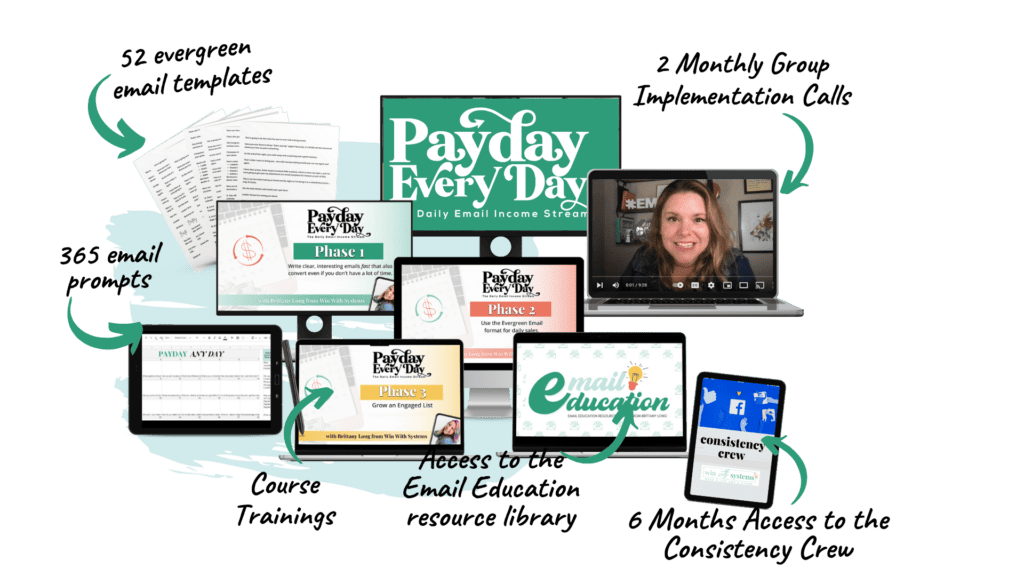 Payday Every Day is our learn-at-your-own-pace program for anyone looking to learn the ins and outs of evergreen, automated emails. You'll learn the strategy behind these emails, how to write them, and how to utilize them to both nurture and sell to your audience. This also includes 6-month access to the Consistency Crew Facebook Group, where I'm at daily to answer your questions about email marketing. Additionally, there are monthly implementation calls and reviews so you feel confident in your emails. Currently, Evergreen Email Bootcamp is also included. In this bootcamp, you'll get a daily email template, outline, and email example so you can take your year-long emails one step at a time. 
Strategy for Your Year-Long Nurture and Sell Sequence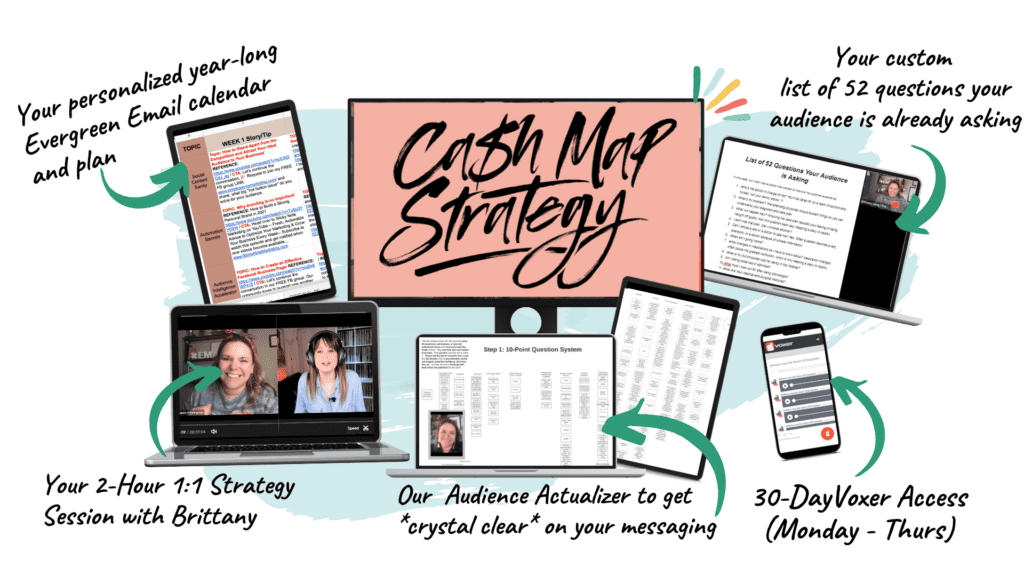 The Cash Map Strategy is our 1:1 2-hour session where we'll get crystal clear on your messaging and Evergreen Email strategy and topics so you can get your emails done and out of the way, with a clear path to follow. 
With this session, you'll also get a custom list of 52 questions your audience is already asking (which you can use for both social and email) PLUS 30-day Voxer access for you and/or someone on your team. 
Your Emails Written for You
In Evergreen Me, our monthly Done for You Service, we'll have you fill out a super short form, then we'll take it from there! Each month we'll write your new Evergreen email sequence so you have a way to nurture and sell to your list again and again. 
This is especially helpful for business owners who are running ads or generating a good amount of leads but haven't been following up with their audience. 
Learn How to Leverage AI in Your Copy
If you've seen everyone and their guinea pig talking about AI copy but you're not totally sure how to use it for yourself, this is the answer. 
For just $9/mo, you'll learn how to update and humanize AI copy so you can write it quickly without it sounding confusing or robotic.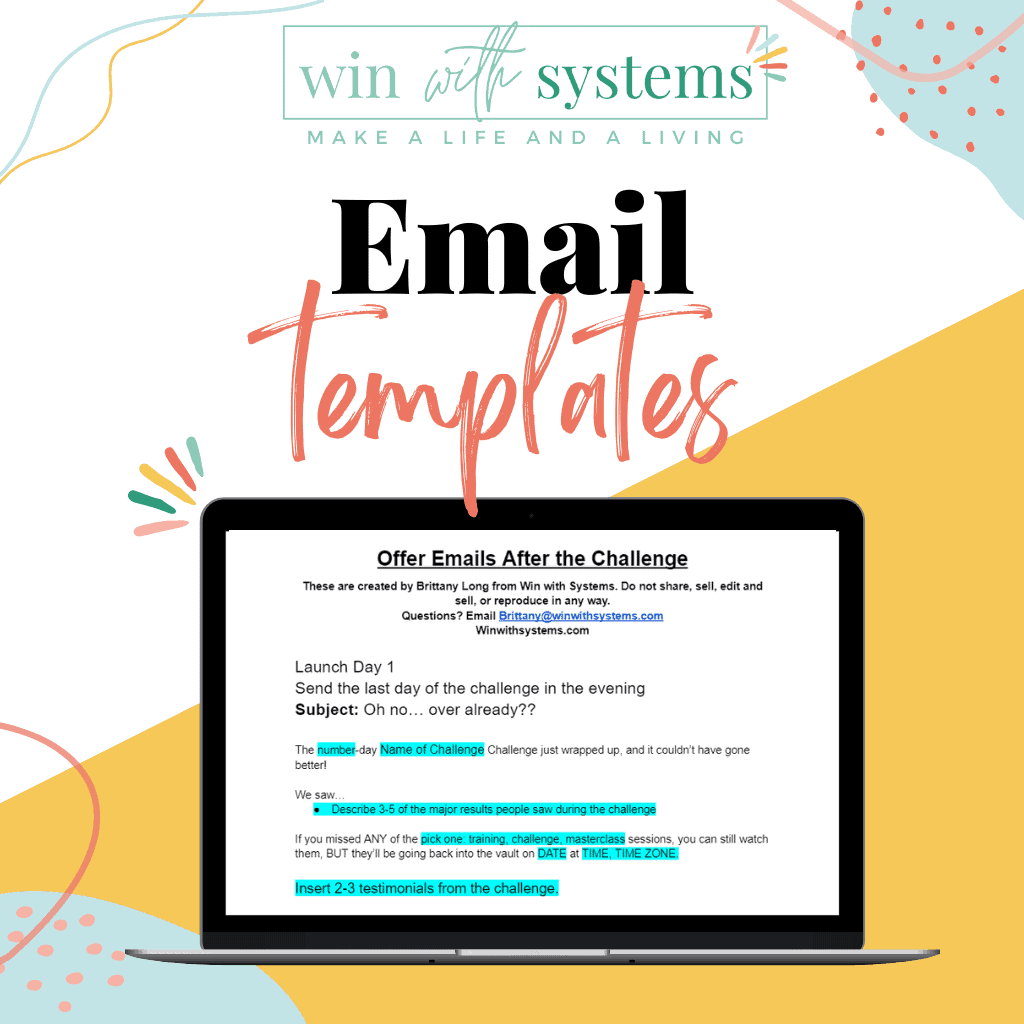 These email templates can be used in a variety of situations. Click the button below to read about all of them and find the best option for you.