There are many different emails you can automate (and evergreen!), and in this post we'll go in depth so you know how (and why) to create your own automated email messages, what email marketing tools (and email marketing software) to use, what kinds of automated emails you can send out, how this impacts your customer journey, and other marketing channels you can also evergreen.
In other words… how you can increase your revenue through evergreen emails?
Why automate your emails?
If you want to generate revenue while you're on a walk, or sleeping, or working on another business idea (talking to you, serial entrepreneurs!) there are a few ways (through digital marketing) to do it.
Ads: these can be extremely volatile at various times throughout the year and it requires significant work to get your messaging and audience right.
Emails: Email can run all year long and provide a way to nurture your audience, but also make offers to them. You can use email automation once someone is already on your list.
If you DON'T want to be the bottleneck in your business, that's reason number two to use email automation.
Reason #3 to use email automation: It goes without saying that automated emails are important for automated marketing. For business owners like me who want to be more present with their families and automate what they can to both serve their audience through building relationships with customers and potential customers, keep them engaged, and in most cases keep them loyal to your brand (all while being more present with your family!), evergreening and automating your emails is vital.
Reason #4 to use email automation: You can use automated emails to not only build a relationship with current and future customers, but also to communicate with your team, automate customer support and more.
Evergreen automated emails are important for businesses of any size, both large and small because it helps reduce costs , saves time and improves ROI.
What does it mean to evergreen your emails?
Evergreen content is any type of email marketing content that never becomes outdated or irrelevant. It's not time sensitive.
When you evergreen an email, you can send it out again at a later date. The message remains relevant even though. There is nothing time sensitive in these emails.
Unlike a live email campaign (like a broadcast email), evergreen emails can be used any time of year, just like an evergreen tree can survive all year long, and even in harsh conditions.
What marketing automation software or email automation tools are best?
There are many different marketing automation or email automation tools on the market that companies can choose from. Depending on what functions you need your automation tool to do will determine which one is right for your company.
A few common ones are Mailchimp, HubSpot, ActiveCampaign, Infusionsoft and KartraMail. . Below is a quick overview of each one along with the four major email automated services within each products.
Mailchimp and MailerLite are two platforms that are great for beginners who are looking for email campaigns and automation, not necessarily a CRM. MailChimp mainly focuses on three main areas: email marketing services, newsletters & mass emails, and automation software. Some of the main features they focus on are Email drip campaigns for nurturing leads into your business, email branding capabilities to create a consistent design throughout all of your emails, and email automation software to easily allow users to create automated campaigns.
These two platforms both allow automated emails. MailerLite seems to be the easier of the two to use so if you're brand new, this is probably your best option.
HubSpot is an integrated platform that helps marketers manage their leads by automating various tasks such as emails, blogging, SEO, landing pages, social media, etc. The main features Hubspot provides include lead scoring for sales enablement purposes, email & text message autoresponders that automatically send emails and texts to leads and contacts, contact management software that helps users keep up with all of their leads & contacts in one place, website publishing capabilities to allow users to create a blog for their company on their personal website, social media marketing tools/services, and blogging software for creating content. I see a lot of folks using Hubspot, especially in the blogging niche.
ActiveCampaign is another one of the most popular marketing automation software models on the market. ActiveCampaign mainly focuses on three specific areas: email marketing, small business automation tools/services, and customer relationship management (CRM). I love the capabilities of Active campaign, especially when it comes to segmenting your list. If you've had your list for a long time and have the time, know how, or a team member to help… ActiveCampaign is a great option.
Warning: I would not suggest this email automation software unless you or someone on your team can dedicate a good amount of time to this. It can be quite confusing at the beginning (earning it the nickname "Confusionsoft". Infusionsoft mainly focuses on three specific areas: small business automation tools/services, customer relationship management (CRM), and lead capture capabilities. Some of the main features they focus on are Lead scoring for sales enablement purposes, email & text message autoresponders that automatically send emails and texts to leads and contacts, and marketing automation software that allows users to easily create automated campaigns. Note: while Infusionsoft (Keap by Infusionsoft) can seem overwhelming or confusing, it does have advanced features that can be extremely useful for online business owners.
Another email marketing tool I love that also has other marketing capabilities is Kartra. This is what I use myself now as I can create my funnels, track my customers, release my email marketing campaigns and more through this platform. If you don't need funnels and have something else to track your customers, this likely wouldn't be your best option. However, if you want a one-stop-place, this is a great option.
At the end of the day, each email automation software and marketing software has different features offered which make it hard to compare apples-to-apples between each provider. The important key is finding the right tool is to first understand all of the features offered by each provider, then test out the tool yourself, and finally choose which tool you think will be best for your company. Any new automation tool I have tested has had a free trial period that I can test out the email campaign and evergreen email sending capabilities for a while.
What kinds of emails can you automate?
While many automated emails center around selling a product or persuading a visitor to sign up for something, welcome emails focus on providing value and building trust between you and your lead when they first subscribe to your list or download something from your site.
An automated welcome email sequence introduces a new subscriber to your list, invites them to get to know you and you them, and introduces the reader to your other resources. Many automated welcome emails include a link for readers to easily unsubscribe from the automated sequence should they ever want to opt out.
What should your welcome email sequence include?
The most important thing for this type of automated email to include is a reason for your reader to stick around. A welcome email sequence should make it clear who you are and more importantly, what problem(s) you can help your reader solve.
Each email should also include the option to unsubscribe if the reader doesn't think you or your business is a good fit for solving their problems. You can use email marketing to simultaneously identify your dream customer (and help them self-identify that they're in the right place). while also letting your reader know what problems you can solve for them through various resources and offers.
This kind of email automation can be useful for anyone in any niche.
Fulfillment sequences are the email automation that gets opened the most. This automated email sequence is prime real estate because people want what they ordered or opted in to. And because of that, they're more likely to open these emails.
If all you're saying in these emails is "Here's the thing you ordered!" you're missing a valuable opportunity to reap the benefits of email automation. The good news is that it's easy to update your fulfillment emails and within the day, you can have existing customers who know what you have to offer (when they didn't before) and new potential customers eager to buy from you.
Here's what should be in your fulfillment emails according to the marketing data we've gained from the vast number of clients we've had and variety of niches we've worked with. Using these tips will help you develop and increase customer loyalty from the very first purchase or opt in.
Fulfillment emails should include…
Information about who it is you help, work with, etc. How do they know that this is the right place for them?
A reminder of how to receive what they bought or opted in to
A reminder of how it will help them and the problem it will solve for them
Information about other offers that are a natural next step after this one
The option to dig deeper with you and follow you on other platforms too
The option to unsubscribe
The confirmation email can be the first place to start when thinking about your fulfillment emails.
This kind of email automation is vital to the success of the rest of your emails with that reader.
Warning: Whether or not they open the next few emails greatly depends on how you position this email. If you position this email and the next few as something that might be annoying to them, uninteresting, or just another way to sell them… they're not going to be excited about opening and reading your emails.
If on the other hand, you position these emails as a way to help them — focus on the value you're going to provide in each email instead — that's where the magic happens. That's where you get those high open rates and loyal customers who can't wait to open your emails again and again.
The good news about fulfillment emails is that it gives you the opportunity to not only send a confirmation email to let your buyer or opt-in-er know that you received their info and/or order, but also the other ways you can help them, company culture, success stories, etc.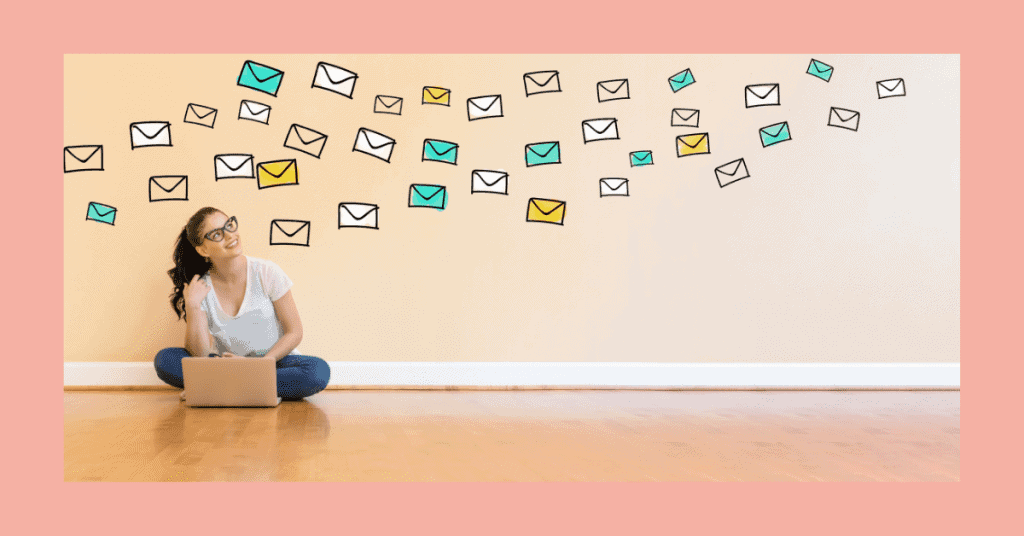 This kind of email automation goes specifically out to those who have bought from you in the past. Think of the people on your buyer sequence as your VVIPs. These are the people you're lovin' up extra hard… the ones who have already raised their hand to say they want to work with you. We want to go above and beyond for them so we want to provide valuable insights and inside info that only your buyers will get.
Most don't think of a buyer sequence as a marketing email but that's exactly what it is. This above-and-beyond helpful info keeps you front and center with people who already know, like, and trust you.
This kind of email automation
Side note: If you are on an Ecommerce platform, this will still be helpful for you.
A re-engagement sequence is the way you win back your subscribers that haven't been engaging with you emails.
Believe it or not, you lose up to a quarter of your subscribers every year. Yes, some of them unsubscribe, but some of them just go radio silent.
People can stop interacting with what you send for a variety of different reasons. Maybe they are bombarded with tons of automated emails from lots of companies and they've just stopped opening all of them. They instantly get sent to the trash.
Or maybe you're emails are being automatically segmented into different folders (like that glorious "promotions" folder that Gmail has) and they aren't being seen.
There's also a chance that people have lost interest in your messaging. And that's where the re-engagement sequences come in.
This kind of email automation targets those inactive subscribers and drums up interest from them again.
A re-engagement sequence should be going out to your subscribers that have been inactive for 30-60 days and should have at least three emails in the sequence.
This is going to sound counter productive, but when you engage in this kind of email marketing, the first thing you want to do is give them the option to unsubscribe from your email campaigns.
In that same email, you're going to want to also give them the option to stay on your list by giving them a call to action that requires them to do something.
Send them to an email confirmation landing page or to your website… Something that requires them to engage with you beyond just opening the email.
The second email is going to ask them to review their subscription preferences– and again, give them the option to unsubscribe.
That third email in the sequence is going to be the offer email… This is the one where you make it so intriguing they can't resist opening it. You're going to offer them a value-added free tool or resource… Something that will solve a problem for them.
And bonus pro-tip, this one needs a really juicy subject line that will let them know they NEED to open this email.
Finally, your re-engagement sequence needs to feel really personalized– make your "quiet" audience members feel valued and remind them why they signed up for your emails in the first place.
This is a great email marketing option that will really help to get your audience active again!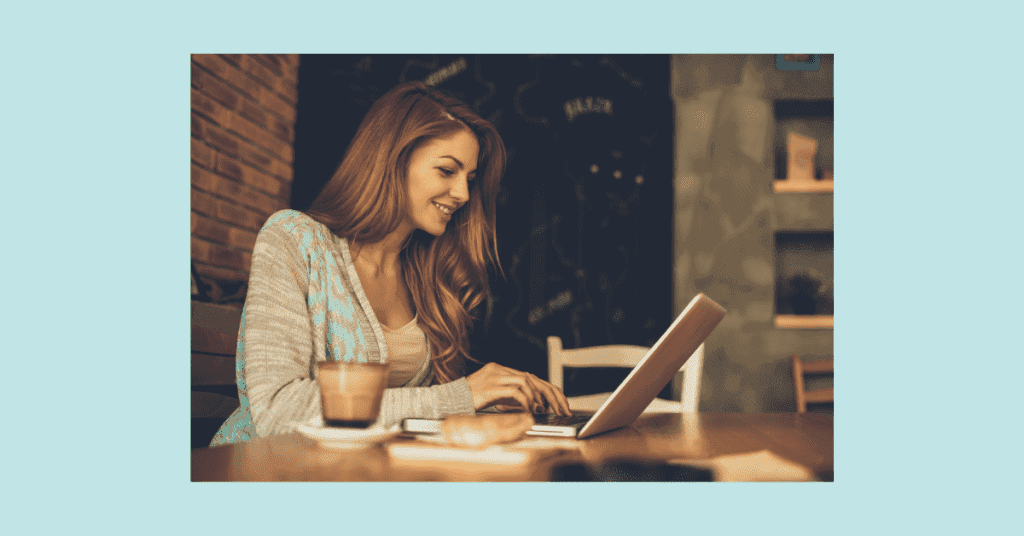 An onboarding sequence is going to have a lot of similarities to your welcome email sequence… Only this sequence is going to be targeted at a specific group of people.
This kind of email automation is written for the people that have signed up for something you're offering… You may have numerous onboarding sequences, depending on how many product offerings you have.
Your onboarding sequence will basically walk your clients through what to expect from the purchase they made.
Email marketing this way builds trust and loyalty with your customers. They know exactly what to expect from their purchase… AND it shows them you have your act together, have systems in place, and that they really get a return on investment.
This email sequence also shows that you will be there with them through the entire customer journey.
You should be including a confirmation email and an automated welcome email in this sequence. And then your sequence can be based around the purpose of their purchase… Or whatever your call to action was that got them to make the purchase.
You may also want to segment your sequence for users that are engaging frequently versus those that are not.
Nurture-and-Sell Sequences
We know we shouldn't have favorites– but we just can't help it. This Win with System's sweet spot.
Around here, we love it so much because it checks so many boxes and takes care of so much of your automated email marketing.
A nurture and sell sequence (also very lovingly referred to around here as an evergreen sequence) is one you can't afford to skip out on.
This kind of automated email sequence is going to do all of the things you need it to– wrapped up in one powerful sequence.
An evergreen sequence is the automated email sequence your subscribers will receive on a consistent basis. They start going out to your new customers as soon as they sign up for your email list.
This sequence though serves multiple purposes. It's not just a series of offer emails– and actually we discouraging anyone from only selling to their audience… That's a sure-fire way to burn your people out quickly.
A nurture and sell sequence is one that builds relationships with your audience. They are personalized and make your audience feel welcomed, wanted, and valued. Some of your nurture and sell emails should also encourage engagement from your audience. They elicit a response to get conversation going between you and your subscribers.
Evergreen sequences also build your authority. You should be regularly sending content to your audience that gives them advice, tips, or resources that are specific to your industry. You want your audience to know they can rely on you to be a reputable source when they need support in your niched area.
Finally, there is definitely a place for your offer emails in your evergreen sequence. Based on the research we've done and the feedback we've gotten from our clients, we recommend that one out of every four emails you send is one that's sole purpose is to sell.
You will probably refer to or reference your products occasionally through other emails you send, but the offer emails are the ones that spotlight one of your offerings. It goes through all the nitty gritty details of what's included in your offer, what the benefits are, and how your audience could benefit from it.
The best part about evergreen emails is that they are automated messages that will never expire and can be scheduled so you don't need to monitor them all the time.
This makes your life easier by letting you set up automated processes or "bots" to perform tasks for you so they run on their own without any extra input from you.
Mark Suster, VC investor at Upfront Ventures has written a great article on automated emails that you should check out. 
After learning all that a nurture and sell sequence can do (and how you can evergreen it and use it for years to come), you're going to get one up and going ASAP!
Book a Call With Us
And we'll determine the best plan to help you get your sequence up and running in no time!
A client sequence is one that you will send out to really love up your current clients. This is a great automated email sequence that will show your clients how much you value them.
The sequence should kick off when you have new users that join your platform or purchase something from your online store.
It then continues with emails that go out every so often just to let your client base know you care about them and that you know they're out there reading your emails.
Consider this your most nurturing sequence… It's the one that's going to be the most personalized and maybe even a little on the sappy side.
New users will feel warm and welcomed right off the bat and your established clients will know they're always a priority– remember it's all about that complete client journey.
This kind of automated email really helps build rapport with your audience and gives them the opportunity to interact and respond to you.
Side note– when you ask your clients to reply to an email, it's really important that you send timely follow up emails. Answering them and giving them your feedback when they take the time to send you a message will really make a lasting impression.
You can also send anniversary emails or other personalized touches like birthday emails as a part of this sequence… If they've been a member of your group for five years, send them an email letting them know you noticed and you're so glad they're still with you. Send congratulatory emails when they finish your course. Follow up with them on their one year anniversary of completing the course. When you take time to notice and acknowledge those milestones, your audience will LOVE it and feel appreciated. That is how you build loyalty, my friends.
This sequence is also a great opportunity to offer exclusive deals or discount code to your loyal people.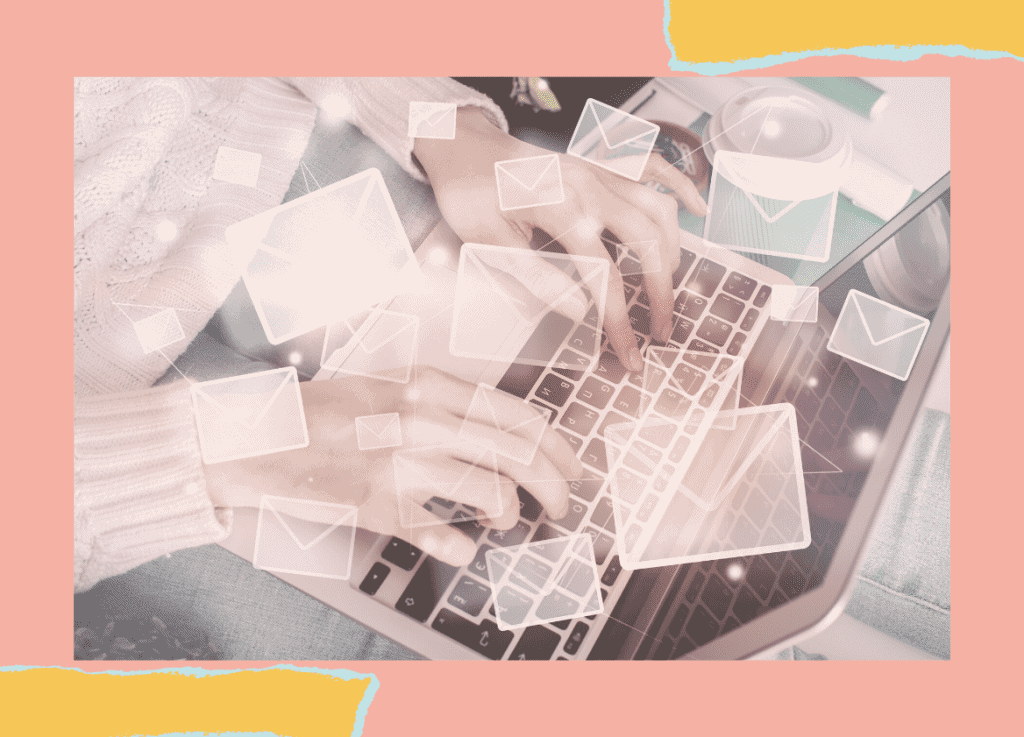 Student sequences will be really similar to onboarding emails– this sequence is just specifically going to be targeted to students that have enrolled in a course you're offering.
This kind of email marketing automation is going to help set your students up for success and seriously improve your the start of your course.
They will feel confident and prepared through the entire duration of the course.
A student sequence should include motivating emails that keep students persevering, so they actually complete the course (how many have you started and never finished??).
Not only that, but you can use this sequence to teach your learners. You can give some "bonus" content here that adds extra value, clears up misconceptions, or answers frequently asked questions. You can also give a preview of each module and WHY it could be meaningful or relevant to them.
Your student sequence is also a great place to give some extra bonuses for the course. They don't have to be super big, time consuming, or tedious. It can simply be a template, a pdf, a bonus video, etc.
You can (and should) also share testimonials through this sequence… It will help inspire people to keep going, AND they will see the results that can come from doing so.
Right now, affiliate partnerships and marketing are taking the world by storm.
You might as well get on that action… You know, that whole strike while the iron is hot idea??
When you launch an affiliate sequence, you are basically linking products or services through your emails. They can be your own products or you can promote other brands. When your subscribers click on the links your email, they are sent to an ecommerce platform where they can purchase said products or services.
Why should you look into an affiliate sequence?
Well, first of all, its a great sequence to evergreen and automate. You can have this email automation running on its own and making money for you while you sleep, play with your kids, or work on other projects. Usually, your affiliate emails need little maintenance, so they work over the long term.
Affiliate emails have a super high return on investment because you will either be making money from the sale of your own products OR you will get a commission (usually its small– but it's still something) when you promote someone else's offerings.
This kind of email automation is like any other offer email you send… You don't want to sound like the slimy used car salesman. Be authentic and only promote products you really believe in. Don't just "pitch" them on the product, but give them your experience with it and how it's made your life easier.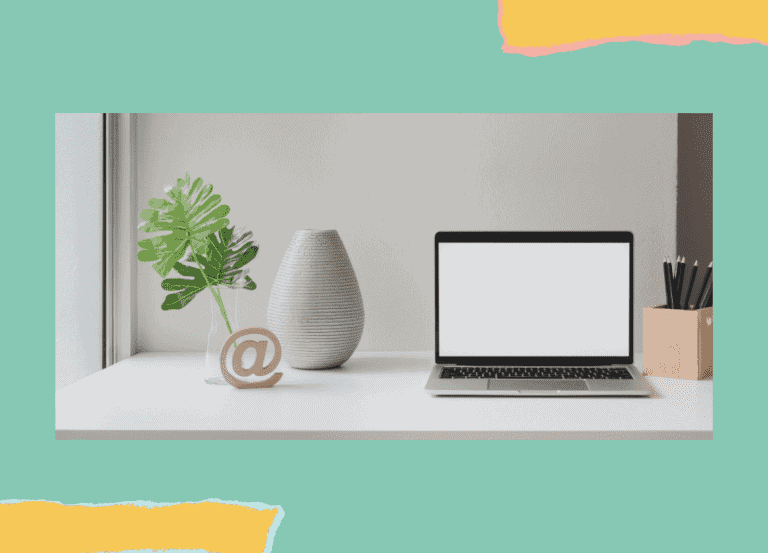 Did you know that 70+% of people abandon their cart before they actually complete their purchase??
Because abandoned carts are so common, this one's a must-have if you sell anything online.
When you have an abandoned cart sequence that goes out automatically to your cart-abandoners, you can easily recover some of those lost sales. Which means you make money off of something that wouldn't have happened if you didn't have this email sequence.
And this all can happen behind the scenes without you actually tracking down potential clients.
People leave the checkout page for a variety of reasons… We've all been there. You start filling your cart, go to the checkout page, and never finish.
Maybe you got distracted. It's possible your credit card information wasn't saved and you didn't feel like getting up to get it. The checkout page and/or process is too long. Shipping isn't free. You start to second guess if you really need all those things…
This kind of automated email sends gentle reminders to your so-close-to-being-a-buyer audience. They should contain about 3 emails that go out over a two or three day period.
When setting up your automation, your first triggered email should be set up to go out a few hours after the cart is abandoned. This one should just be a reminder email about what they left behind.
The second email is the one where you do a little more persuading about why they should come back and complete their purchase. Include testimonials or success stories. Have this marketing automation go out within 24 hours of them leaving their full cart.
Last but not least, you'll want to have one last automated email schedule to only go out to those that didn't take action based on the first two. It's a good idea to offer to help your potential customer with their order or answer any questions they have.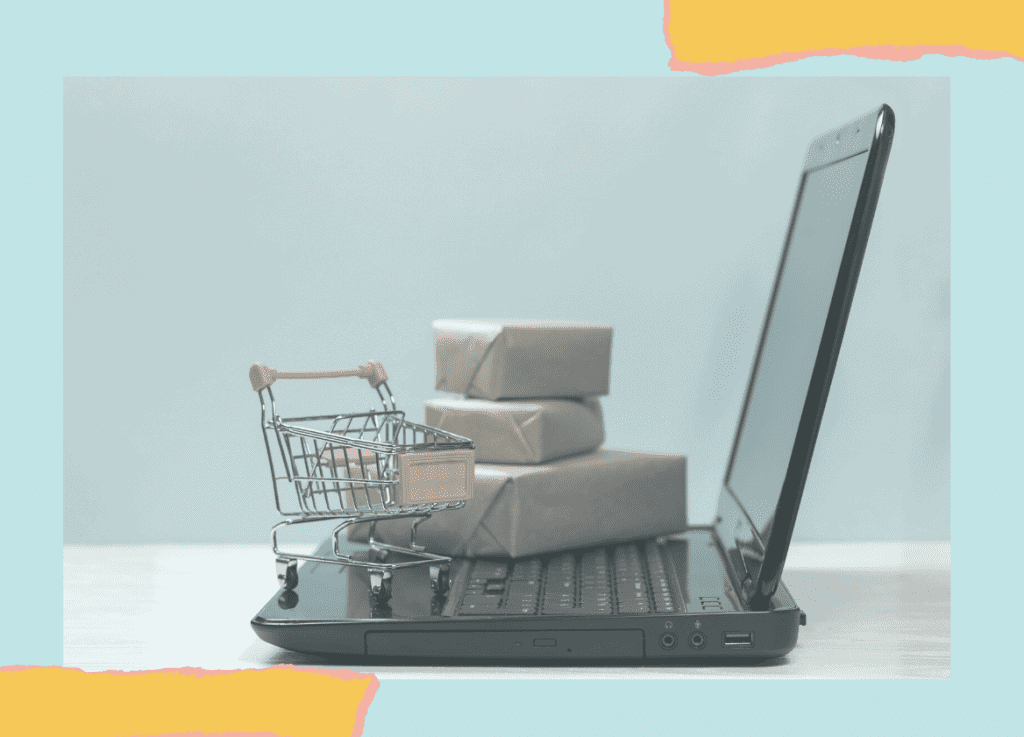 Team member sequences are a great idea if you have employees or contractors working on your team.
This sequence is a great way for you to stay in touch with your team members, provide them with informal training and more information about the company, and to go through employee onboarding.
This kind of automated email sequence can be a really fun one to put together because this series is for your internal people– the ones that know the industry well and are passionate about it.
Common Objections to Automated Emails
Occasionally folks will object to email automation. They'll say that if you really care about your audience, you wouldn't send an email automation for everything — all your email marketing would be live.
The problem with that is that it's simply irresponsible.
Sending live emails are a great idea– when the world calls for them. Maybe you have a timebound topic you want to discuss. Sure, send a live email. When breaking news or relevant information about your industry comes to the surface, you will want to update your audience and give your perspective.
But sending only live emails isn't feasible or realistic– which is why those that rely solely on live emails are only reaching out to their audience occasionally. They go out haphazardly without any organization or purpose… making this a really irresponsible choice.
If you're an entrepreneur, an expert in your field, and someone who values your clients, you need to be emailing consistently with a purpose.
Email automation allows you to do that.
Automated email campaigns can be organized to do a variety of different things for you (see the nurture and sell sequence above 😉) and keep you front of mind with your audience.
When they see your name pop up in their inbox every few days, they will remember you when they need your services.
Marketing automation shows a strong return on investment. Once you make the initial investment- whether it's a time investment setting it up yourself or making the financial investment to outsource it, it'll pay for itself over and over again.
You won't have to do any additional work and:
Your audience will hear from you frequently.
You can promote your products and make sales without being anywhere near your computer.
You build your authority and gain the trust of your subscribers.
Having an automated email campaign is well worth the investment AND is a reliable way for you to have regular contact with your audience.
Then you can be sending out those live emails because you want to and because you have something you really want to share with your people– instead of it feeling like you have to.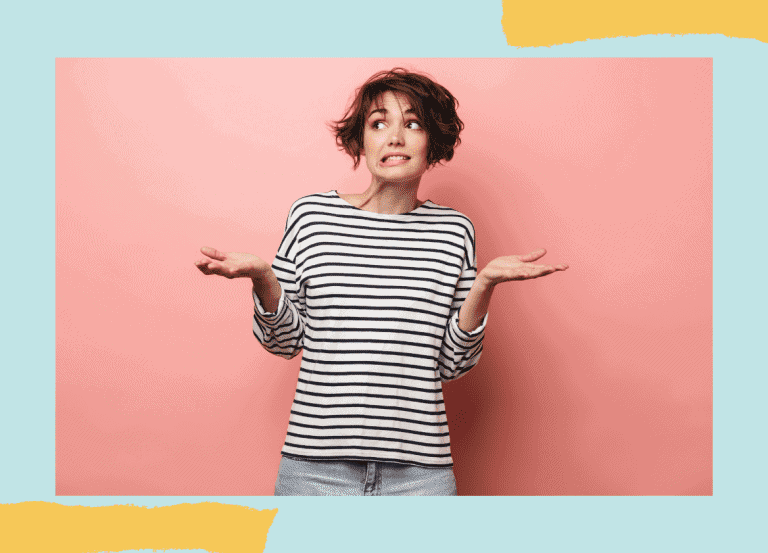 The Impact of Evergreen Sequences on New Subscribers
If you've ever spent loads of time, energy, or money bringing in new subscribers through organic or paid traffic only to email them once in three months or only when you're launching, you've seen low open rates and/or low customer retention. By sending consistent nurture-and-sell emails, you'll notice higher open rates, higher buy rates, higher click through rates, and more return customers.
Why? The main reason is that you're continuing to be helpful to them and maintain your authority. You don't seem like you're there just to take their money and leave.
Other reasons why evergreen email sequences are so successful for new subscribers:
– Evergreen email sequences keep getting sent to subscribers who have joined the list which means that your ONE evergreen sequence that you created ONE time can continue to nurture and sell for you — on autopilot — for years to come. Any new subscriber that comes on the list will get that email sequence which means you've essentially cloned yourself to nurture and sell again and again without the need to continue writing emails every single week if you don't want to.
– Evergreen email sequences can be used for any niche and any audience. It doesn't matter what you do… If you a hairstylist, an online marketing specialist, a business coach, and health and fitness pro, or a spider-goat farmer (yes– this is really a thing). You have people that need (and want) to hear from you. You can nurture them, inform them, and sell to them– no matter what your business is.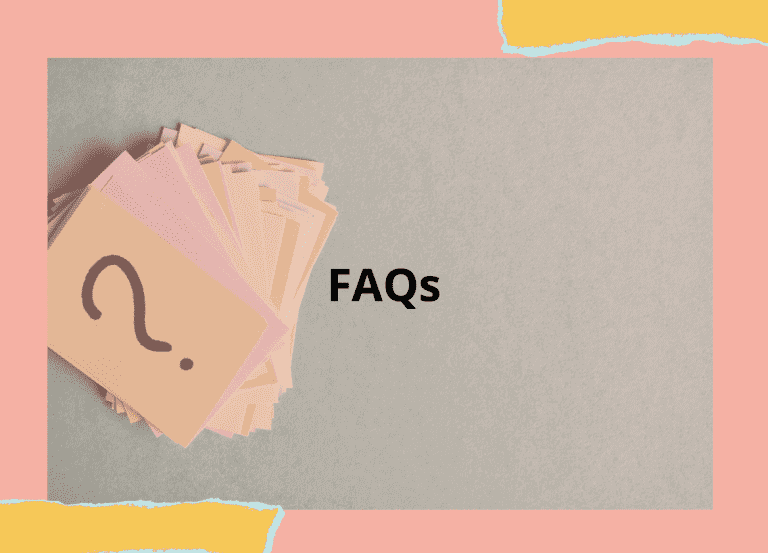 Frequently Asked Questions about Evergreen/Automated Emails
Question: Who can you NOT send evergreen emails to?
Answer: While you can use evergreen emails for any niche, you cannot send evergreen emails (or any kinds of emails for that matter) to people on your list who have unsubscribed.
Question: What is the first step to get an automated email campaign going?
Answer: Hone in on what kind of sequence you want to write first. The brainstorming and writing is the most time consuming part. Once you have a plan (and some emails written), then you can decide on your email service provider and start getting things scheduled.
Question: What email service provider is best for me if I have an online store?
ActiveCampaign is a great places to start. Check them out and see if they have all the capabilities and functions you need!
Question: What marketing automation platform is best for me if I sell in an ecommerce business?
Answer: If you have an eCommerce business and want to have a one-stop-shop when it comes to email marketing and all the other tools you need to track your customer journey, Kartra or Hubspot are great options!
Ecommerce marketers and online store owners appreciate having everything in one place to keep management streamlined and easy. The automated workflows and templates make setting things up on these platforms a breeze.
How to Use Evergreen Email Sequences to Take Friday Off
Let's say that you are an email marketer and you need to write a blog post about evergreen email sequences. How would you go about writing the article?
The evergreen email sequence is a marketing strategy in which one or more automated emails are sent out over time to provide value to the readers of your blog. The evergreen sequence builds trust, ranks highly in search engines, and simply helps people understand your products better. It does all of this while requiring little attention from the person writing them!
According to Baremetrics , evergreen emails have an average open rate of 53%, making it by far the most successful type of automated email on average. Furthermore, evergreen campaigns typically have click-through rates equal to half their open rate, which gives evergreen email users some of the best engagement numbers ever recorded.
If evergreen sequences are so successful, why don't more people use them? One reason why is because evergreens can be difficult to write. However, this article will make evergreen emails easier than ever with specific steps and examples!
The first step in writing evergreen emails is figuring out what your sequence should accomplish.
What do you want readers to do once they've finished the sequence? Do you want them to purchase a product or service that you offer? If so, then the last few emails in your evergreen series should encourage readers to buy whatever it is that you're selling! Otherwise, if there's nothing for your target market to purchase, evergreen emails are a great way to bring in traffic back to your site.
After you've settled on what exactly you want your evergreen sequence to accomplish, it's time to think about tone of voice.
The best evergreens are neither too informal nor too formal – readers should feel like they're talking with a personal friend. While evergreen emails can be either promotional or informative , avoid dry informational evergreens that do nothing but list facts and figures about the product you're selling because these types of evergreens will not keep people engaged!
If evergreen campaigns are done well, consumers will keep coming back again and again so that they don't miss out on more valuable information or sales! This is why evergreens are such a great marketing strategy – email users can send evergreen emails for years, and they'll still get the same results!
Do you ever see your customers after they've bought from you? If not or if it's been awhile since their last purchase, evergreen campaigns are the perfect way to keep customers informed . Evergreen sequences convince readers that your company is trustworthy and reliable.
After evergreens have convinced readers of the value provided by your store, evergreen email campaigns encourage them to come back for more!
Evergreens are an excellent way to introduce new products or services to an existing customer base – after all, what better return policy than one in which people read about inexpensive items sent out over time with automated emails?
To put evergreen email courses into practice, try following the steps below:
1. Figure out your target audience and what you want them to do. Write evergreen emails that help readers do this!
2. Decide if evergreens are right for you – will they bring more people back to your site? Will evergreen campaigns convince customers that your business is reliable?
3. Keep evergreens relevant by sending automated messages after important life events like purchasing a gift or moving to a new location! 
4. Test different types of evergreens to see which appeals most to your target market! Different strategies work for different people so use evergreen email sequences according to each individual's preferences! 
5. Use helpful email automation tools like the ones we discussed above to get the most out of your evergreen and automated emails.
How to Make Time for Your Automated Emails
Yes, when you are just getting started, setting up your automated emails can take some time. But it is well worth the up-front costs for the years of life you get out of them.
It can take anywhere from a few hours to a few months to get an email sequence written well, optimized, and set up in your email service provider. It depends on the purpose of your sequence and how many emails there are.
Our advice is to start small. Carve out some time in your schedule each week to work on one type of emails. Set up your welcome sequence or your abandoned cart sequence and continue to build from there.
Automated email marketing is a GREAT task to outsource. If you simply can't add something else into your schedule, but you know how important email sequences are, let us help you with it.
How to Know if Your Sequence is Getting Results After You Have It Up and Running
One of the best ways to ensure your automated marketing emails are working is with split testing . Split testing is where you test two versions of an automated marketing message against each other to see which one performs better, then keep the version that earned more clicks and send it to more people. Like everything in life, what works for someone else might not work for you so don't take my word for it. Just try automated marketing messages, automated evergreen emails and split testing to see what works for you!
What Are Your Next Steps?
Step 1: Make sure you have a valid email address that you want connected to your automations.
Step 2: Plan out your email marketing automation and get your first series of emails written.
Step 3: Add powerful subject lines to your emails, review them, and test them out to be sure they perform well (we love subjectline.com for this).
Step 4: Shop around for the best email service provider that will meet your needs.
Step 5: Get your first sequence loaded into your ESP with all the appropriate triggers.
Step 6: Do a test run to be sure everything is running smoothly.
Step 7: Watch that sequence go to work for you!