Whether You're a Digital Content Creator, Consultant, Coach, Evergreen Emails Can Dramatically Impact Your Business
Email has long been the trusted method to nurture and sell to your market. Unlike social media and other platforms, email isn't changing all the time and it's not "pay to play", making it a necessary tool for any entrepreneur's marketing and sales plan. This post will outline the following:
Who can benefit from evergreen email marketing?
If you have a company that can make online sales, even if you mostly sell through live launches, then yes, you can benefit from evergreen emails.
Why You Need Evergreen Emails
Beyond protecting your business when things turn sideways, there are a few other reasons to have an evergreen email sequence.
It nurtures your audience without you forgetting to.
If you've ever had the good intention of emailing your list and then got busy and before you knew it, 3 weeks had passed, automated sequences reduce that. It takes out the thinking and the guesswork so you only have to do it once. Once your sequence is set up, it can run for you so that anyone on your list is consistently being nurtured without you needing to consistently think about it.
It helps you serve your customers and clients at a higher level.
Because these are already written, you can turn your attention to what you do best — helping your audience, all while still providing immense value in your nurture emails, too.
It brings in revenue even when you're not actively selling.
With an automated sequence, your sequence can sell for you when you're out and about, when you have friends over, when you're taking the kids for a walk and yes, even when you're sleeping. Because your subscribers are going through the sequence automatically, they're getting multiple offers throughout the sequence so you can make more sales.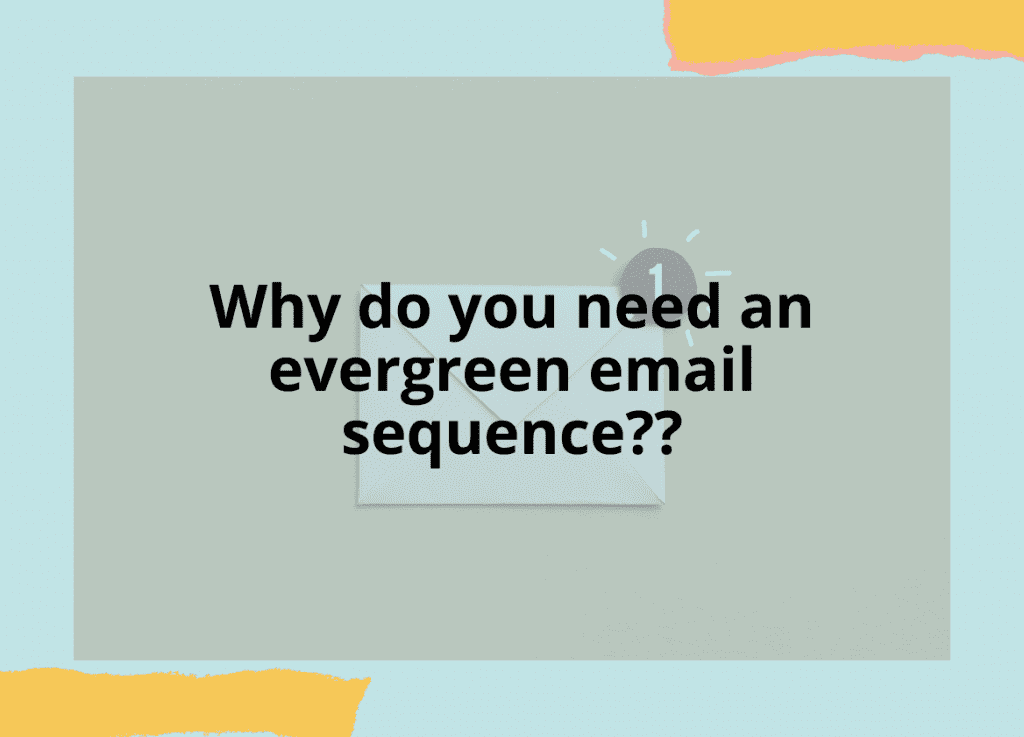 What Kinds of Emails Fall into the Automated Category?
Because evergreen emails are emails that you can write once, set up in your email service provider, then let run again and again automatically, there are a few different sequences that are considered evergreen sequences.
My signature year-long evergreen sequence (52 emails)
Welcome emails
Abandoned cart email sequences
Buyer sequences
Re-engagement sequences
Flash sales can be put into your year-long evergreen sequence
Student sequences
Affiliate sequences
Fulfillment sequences
This isn't an extensive list, but it does show one important point: if you can automate it, you can consider it an evergreen sequence.
How to Get the Most out of Your Automated Sequence
Your evergreen content, whether it's our year-long, 52-email strategy-and-data-backed sequence or it's a short welcome sequence, can bring in revenue for years to come if it's done right.
The more traffic that comes through to your evergreen sequence, the more eyes on your nurture emails AND your offer emails. Not only that, your evergreen sequence can also be used to drive traffic out, too.
Here's how to get the most out of your evergreen sequence:
The more traffic you have coming into your evergreen emails, the more you can make. Have an abandoned cart sequence for every single sequence.
With 70-85% of shoppers abandoning their cart, recovering even only a few of these can be massive for a business.
Turn email subscribers into blog post visitors, podcast visitors, and views on your Youtube… or subscribers of anything else you have online.
By giving them content you already have in these places, you're providing value to your leads and those who have shown interest in what you do while also bringing more traffic to the resources you've worked hard to create.
Focus on providing valuable content that actually helps your reader. Not only does it aid in their perception of you as the authority, but your helpful advice also keep them coming back for more.
Don't be afraid to make the offer to your SLO, course, and even high-ticket offer in your evergreen emails. Because you're nurturing your people throughout the year (if you do the year-long evergreen sequence), it's not this slimy salesperson vibe. It's coming from a place of genuine helpfulness.
Share industry tips for your niche, send your readers to your website where they can find long lasting evergreen posts (something else that you can evergreen — like a blog post or article that your potential customer is already using the search function to find!! An evergreen article is a lot like an evergreen email – something that is not time-sensitive) Basically anything you can do to provide more value while they determine that you can in fact help them, is going to help you in the long run.
Your evergreen content should be relevant to your reader and filled with valuable, helpful information that gets them closer to their goals.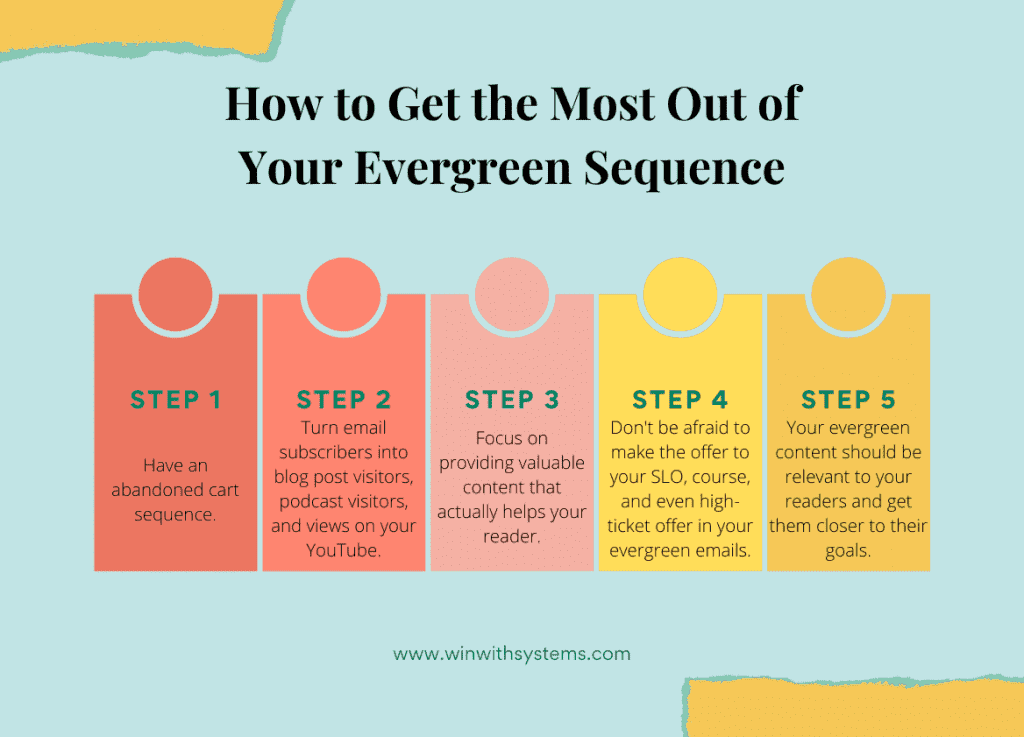 Evergreen Content Ideas, Topics, and Examples
There are far too many to include here, so I've included loads of ideas for you in this PDF, the Big List of What to Write About.
A few examples of evergreen topics include something that is on sale all year long and common questions you receive in your inbox, DMs, etc.
What are these automated emails also known as?
If you've heard the term "email funnel" or "evergreen funnel", this can refer to an automated nurture sequence. You may have also heard of a drip campaign, where emails are dripped out one by one for a certain amount of time. If these emails are automated, they are also technically evergreen emails.
Why is it called "Evergreen" email marketing?
Think about the evergreen trees you see in nature. When deciduous trees are dying as the weather becomes colder, evergreen trees are still able to thrive, even in the harshest environments.
Why is that?
It's because these trees have a natural protective coating that keeps them safe no matter the time of year or temperature. While other trees are impacted by the seasons, trees with that protective coating can thrive year-round.
Evergreen content can do for your business too. While other businesses ebb and flow in financial stability depending on the time of year, you can make sales year-round with your evergreen sequence, even when you're not in the middle of a live launch.
This kind of sequence protects your business and keeps it stable, even when unexpected life events occur and you have to unexpectedly step away from your business for a while.
Ready for your own evergreen email sequence? Apply for our done-for-you or do-it-yourself service here.
Who should avoid evergreen email marketing?
While this kind of email marketing works for most business owners, there are a few businesses that should avoid evergreen email marketing because it won't work for that particular audience.
Businesses that are centered around current events
Businesses that have frequent sales, new products, or new offers
Businesses with frequent pricing changes
Businesses that center around current news articles statistics or date
Businesses that have information that does not last for a long period of time. Someone in stocks, for example, is unlikely to be able to benefit from this kind of marketing.
MYTH: E-commerce entrepreneurs cannot create automated sequences.
TRUTH: Even if you're in e-commerce and have many new products frequently, as long as you have a few products that are always in stock and bestsellers, you can utilize automated emails.
What isn't evergreen email content?
By now you know that evergreen content is content you create once and can re-use again and again. But what isn't evergreen content?
Evergreen content is not…
Time-sensitive: avoid current events, information with a date or launches with a specific date or pop culture references that won't be relevant within the next 2+ years
Useless information/stories: While you can include topical information and use your emails to link to topical articles or blog posts (at the call to action), ensure that the information you're sharing AND linking to are both helpful, informative, and pertinent to your reader. Your content s should be value driven.
ONLY sales emails… nor is it ONLY nurture emails. Your automated emails, whether a welcome sequence or the year-long sequence we're known for, should include both sale emails and nurture emails.
Finally, choose content that is continually relevant, and relevant long past this year or next year.
Evergreen Writing Do's and Don'ts
What do your readers want? The biggest "do" for your evergreen content is to focus on that. Other do's include:
Dos:
Check your subject line using subjectline.com to help you write subject lines with a higher chance of being opened
Write intriguing, captivating attention grabbers at the beginning of your emails
Ask for responses at least once a month. Read each response and reply to it.
Include a footer in your email with resources (both paid and free) that might be helpful for your potential customers and customers.
Split test, split test, split test. Because these emails are automated, you have the opportunity to get a LOT of great data about your person and what they like to open an click from you.
Write a messy draft of the email first. Don't try for perfection on the first go, it'll never get done.
Get your evergreen emails done as quickly as possible so you're not leaking money.
Don'ts:
Avoid broad topics as this is usually something your reader can google online. Instead, choose topics that only you can answer with specific examples.
Avoid overly technical language that's going to lose your reader
Don't date the content with pop culture references or talk of dates.
Don't talk down to your readers.
How does evergreen email marketing differ from other kinds of email marketing?
There are two main kinds of email marketing. The first is broadcast emails – these emails are usually written and sent the same day. They may contain time-sensitive information
The other kind of email marketing is done by writing evergreen content.
Evergreen content is the kind of content that can be written once and then used again and again. Evergreen content can start as a broadcast email if the broadcast email has all time-sensitive information removed. If you're going to go this route, the best option is to put the broadcast email at the very end of the sequence so your readers don't see it again for a long time.
How to Search and Discover What Your Email List Wants to Hear from You
There are a few ways to discover what your email list wants to hear from you. Below are a few tools I use on the daily.
Answer the Public: this shows what people are searching for most frequently.
Keyword search on Google and Pinterest: I use the predictive text to see what the keywords and phrases are searching for.
Ubersuggest and the Google Chrome extension, Keywords Everywhere: This helps me identify common phrases and keywords my niche might be looking for
And finally, I ask my readers what they want to hear from me. I look in comments of my lives, questions I get in my inbox, and replies I receive when I request them.
What Other Formats Can be Evergreened?
Common evergreen formats are emails, blog posts, Youtube videos, podcast episodes, and even social.
An article on your website
Other website content, like
Your inbox: including a footer in your inbox that shares one of your most popular offers can help you make automated sales. You can even include one of your most popular offers in your out-of-office message.
Those who have access to a paid account can also get evergreen offers if you include training or a guest expert in your course or program.
A guest article you write for someone else where you include their affiliate link to your offer. If you're going to do this, you can also write an evergreen email they can put in their sequence.
Articles that come from podcast episodes
Articles that come from Youtube videos
Articles you create based on interviews you do with others
Social media using the recur option on Social Bee. This is a way to get more visible and also get more, new visitors to your social and on your list.
Evergreen articles are especially important because you can send your reader back to those again and again. Articles that are considered evergreen articles are those that might be written once but put in your sequence, can be referenced again and again.
The great thing about evergreen emails is that the content remains fresh, even months after it's been sent. This is because you can create different versions of the same email, and send them out at different times.
So, for example, if you have an evergreen welcome email, you can send it out when someone subscribes to your list, and then send it again a few months later.
Evergreen content is a great way to keep your blog or website fresh, and evergreen emails are a great way to keep your readers engaged. If you're looking for a way to increase sales this year and for years to come, evergreen emails are a great option.
Frequently Asked Questions About Your Evergreen Email Sequence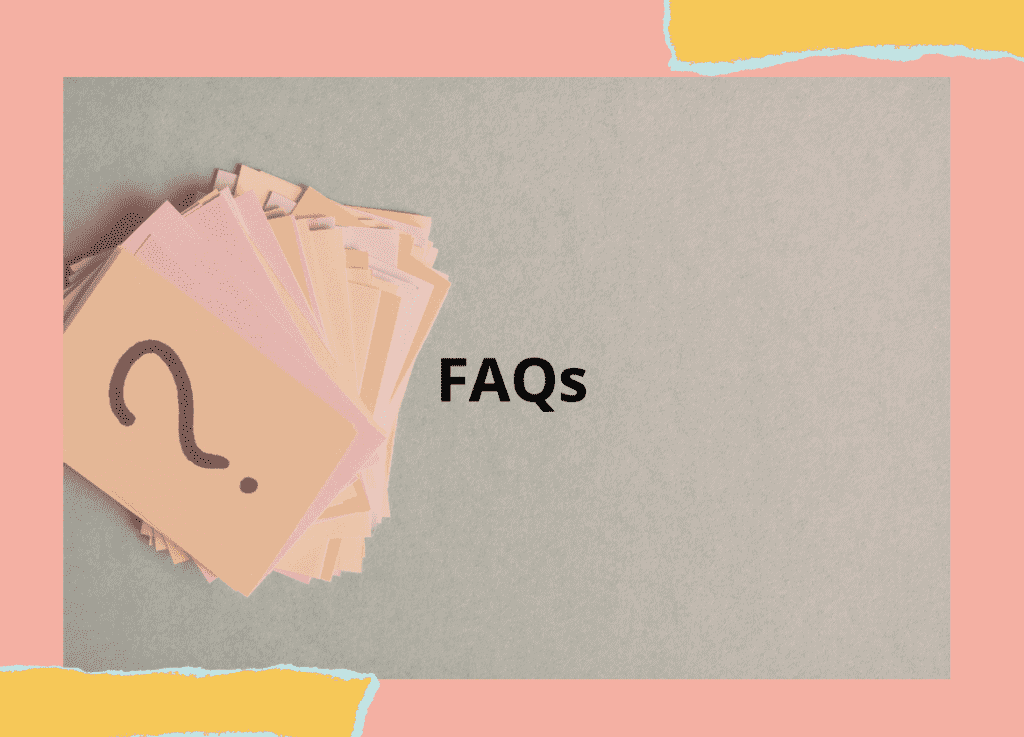 How many emails is too many? If you haven't sent an email out in a while, it's time! But don't go from zero to emailing every day. Start with one email every other week or every week then ask your potential customers and customers how often they want to hear from you.
Can I put pictures in my emails? Should I? What about videos? You can put those in your emails and if you're an e-commerce store opening, it's a great idea to include images. The most important thing is that no matter what you try, you test it out to see what works and doesn't work for your unique target market.
What kind of message should I send my readers? You can send your subscribers welcome messages, inspirational messages, nurture emails, and even offer emails. Getting to the nitty gritty though, if you're not sure what exactly to send them, you can use tools like Answer the Public to find out what your audience is already searching for.
What do I do with new content? Where does that fit in? I always run new content as a broadcast email first, then I add it to the end of my evergreen sequence.
Do you have any evergreen sequence examples or templates? I do – you can currently only buy the templates with the program, but soon the templates will be available on their own.
Do you have any tips on where to start? Start with the abandoned cart sequence because that's where you'll see the fastest turnaround on a return on your investment.
Want to learn about the kinds of emails you need automated for more sales? Enter a valid email address and get our paid workshop, the Hidden Loot in Your Email List, for free as a thank you for reading this blog post.
Need help creating your evergreen email sequence? I can help. Having a lasting evergreen piece is vital to any business you want to have a self-sustaining nature.
Some marketers will tell you that it's simply not possible to evergreen or even that you shouldn't because it's not authentic. The truth is, it's not responsible to only be creating live content all the time.
If your entire life revolves around your company and you want that to continue for the rest of your working life, then maybe it's not important. But for anyone that wants to have a self-sustaining company (or even take some time off here and there) evergreening as much as possible is vital.
You can automate your work and the way you help your readers. You can't automate your relationships or your health.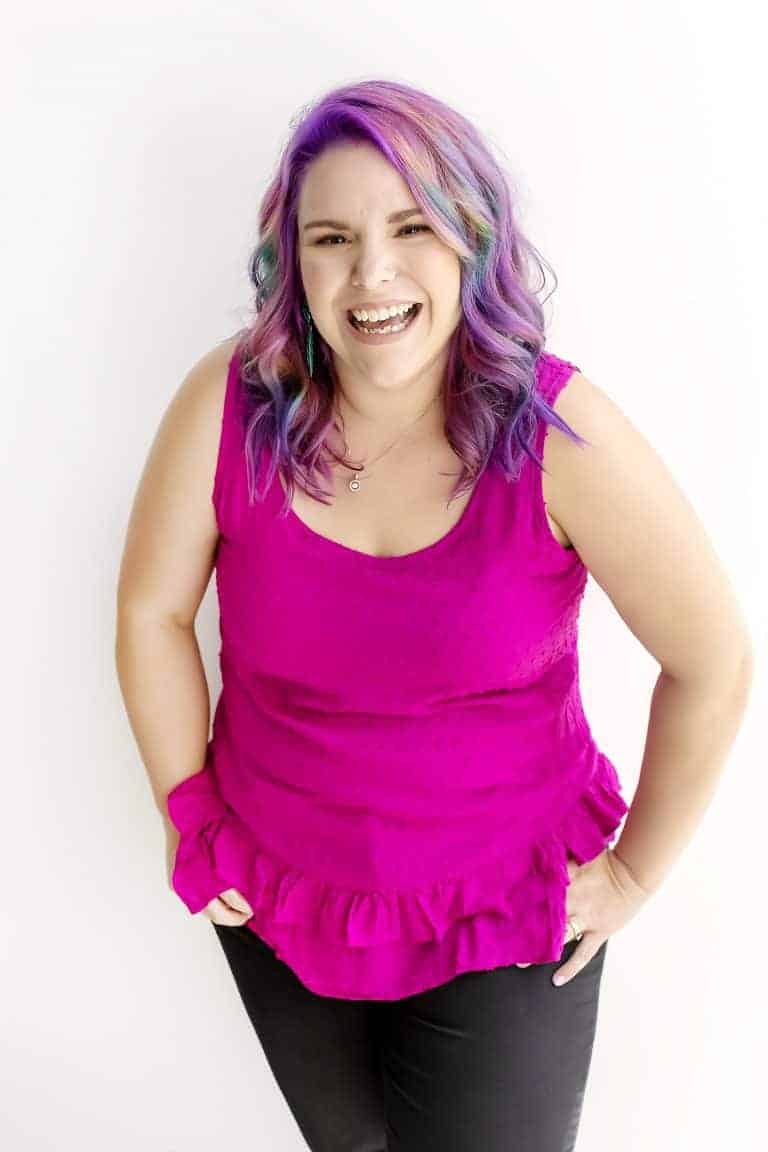 Brittany Long, also known as the Queen of Evergreen, is an Email Marketing Strategist and co-founder of Win with Systems, an email marketing training company with done-for-you, done-with-you, and do-it-yourself services. Brittany loves leading workshops, trainings, and providing tips for entrepreneurs who want the lifestyle they want AND the company they want too.
Brittany and her husband and other co-founder, Zachary, live in rural Florida with their two dogs and baby. They enjoy hiking, family time, and taking Friday off to be with family. Brittany is a runner, writer, author, speaker, and presenter.
Request to book Brittany for your next live or virtual event by setting up a short call to discuss your event or emailing Brittany@winwithsystems [dot] com.
What is evergreen emails? That's exactly what we set out to answer today. If you have any other questions please, reach out!
This article was written for the Win with Systems blog.